Mountain Gorillas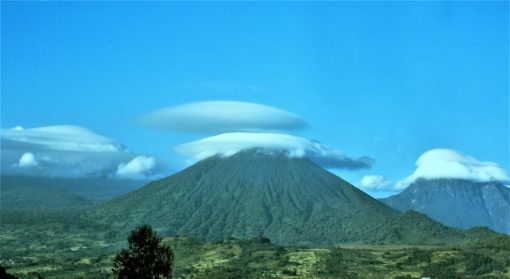 There are only about 740 mountain gorillas remaining in their natural habitat. These gentle giants are found in the Virunga Mountains (a chain of volcanoes with altitudinal ranges of 3500m-4507m). The oldest Park in Africa. Presently,Rwanda not only enjoys the best security in the region but also has the easiest access routes for visiting the mountain gorillas.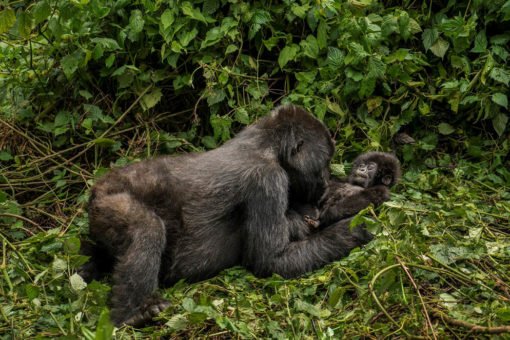 Rwanda are currently has 12 habituated gorilla families that can be visited.  Since 2005, The Government of Rwanda  holds a yearly ceremony " Kwita izina "
Naming a newly born baby has been part of Rwandan culture and tradition for centuries. Given the remarkable efforts by the Government of Rwanda, through the Rwanda Development Board, and in collaboration with various conservation partners and local communities , to actively protect the Mountai n Gorillas and their habitat, the old naming century's tradition was modelled on these species to get the national brand known as "Kwita Izina"
In order to minimize disturbance to the gorillas, only eight people are permitted to visit each of the families daily, and for a period not exceeding one hour. These limits also serve to protect gorillas from the risk of exposure to human-borne diseases. Please note that only children of 15 years and older are permitted to trek gorillas. Children aged 12 and older may trek Golden monkeys, believed to be the most endangered primate in Africa. Nature walks, accompanied by and adult or parent, are available for children younger than 12 years of age.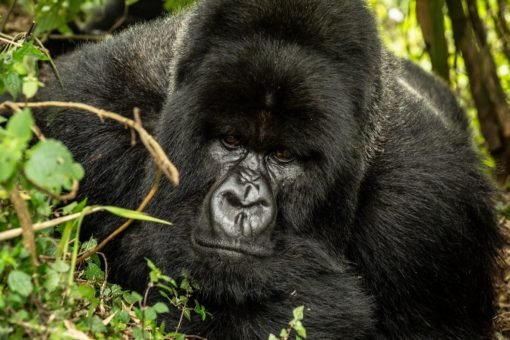 MOUNTAIN GORILLAS FAMILIES
Sabyinyo Group – 16 members, including the biggest silverback (Guhonda) known in the entire jungle.
Amahoro Group – 18 members including four silverbacks
Susa Group – 18 members including three silverbacks
Sabyinyo Group – 16 members
Amahoro Group – 18 members including four silverbacks
Umubano Group – 12 members including four  silverbacks
Agashya Group – 21 members including one silverback
Hirwa Group – 18 members including one silverback
Kwitonda Group – 29 members including two  silverbacks
Muhoza Group – 7 members including one silverback
Isabukuru Group – 14 members including one  silverback
Mafunzo Group – 12 members including one  silverback
Igisha Group – 25 members including three silverbacks
Karisimbi Group – 10 members including five silverbacks
Isimbi Group – 16 members including one silverback